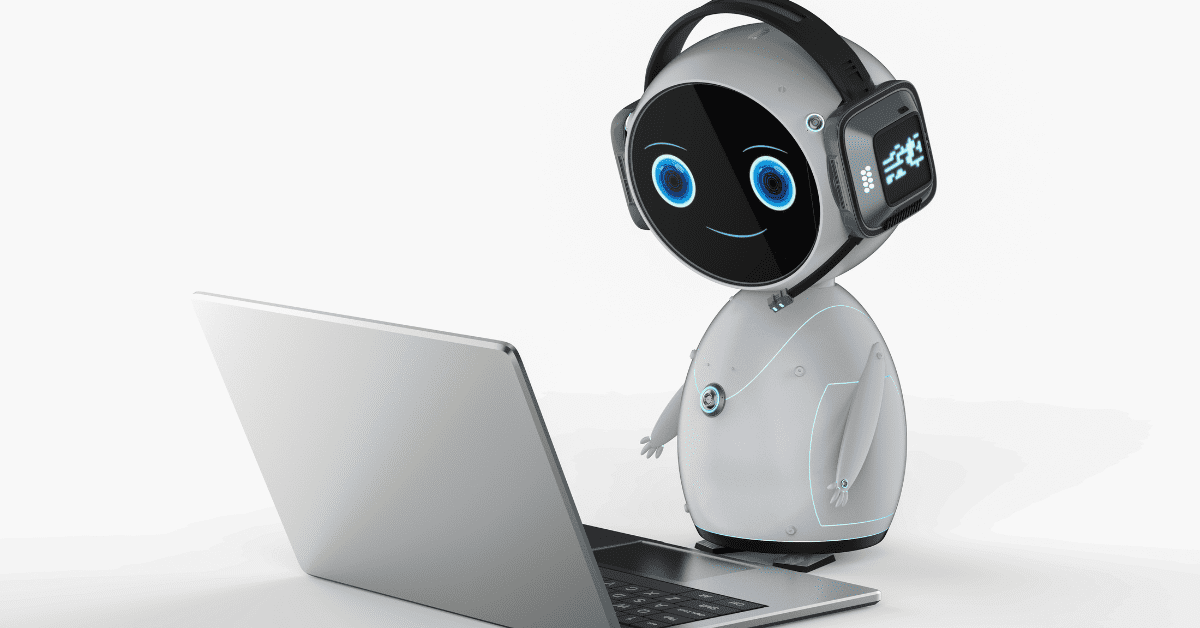 Marketing automation has become an essential tool for businesses of all sizes to streamline their marketing efforts. Automation can help businesses bring their marketing strategy to life more efficiently and effectively. Let's explore what marketing automation is and what it can do for your business.
---
What is Marketing Automation?
Marketing automation is the use of software and technology to automate repetitive marketing tasks and more effectively marketing on multiple channels online. Types of communications that can be automated include email campaigns, social media posts, A/B testing, and lead nurturing. You can also use automation tools to create customised experiences for your audience based on their behaviours, preferences, purchase activity, and more.
Benefits of Marketing Automation for Brand Success
In marketing, repetitive tasks take up most of the time and resources you need to spend on more high-value activities. Automation tools help you to streamline all of your marketing activities and action them at the most effective time. Marketing automation offers many benefits for businesses of all sizes, including:
Improved efficiency and productivity.
Increased revenue.
Enhanced customer experience.
Better data-driven decision making.
The rise of social media and e-commerce means that consumers want personalised and relevant messages or experiences from brands. Marketing automation can help you to deliver personalisation at scale and improve the customer experience, engagement, and revenue growth. These tools also provide insights and metrics to refine and optimise your campaigns overtime for better effectiveness and ROI.
Types of Marketing Automation
Email marketing and campaigns
Email marketing automation is one of the most popular and effectives forms of automation. It allows you to create targeted and personalised campaigns that engage and motivate your audience. With automation, you can send triggered emails based on specific actions, such as abandoned cart reminders, welcome emails, and post-purchase follow-ups.
These tools allow you to segment an email list based on interests, behaviours, and demographics of your audience. This ensures that each recipient receives relevant and timely messaging. Email marketing automation also allows you to track metrics like open, click-through, and conversion rates that provide valuable insights into campaign performance and opportunities.
Some of the more popular platforms to consider for email marketing automation include Mailchimp, Campaign Monitor, ActiveCampaign, Keap, Ontraport, and HubSpot.
Social media
Social media marketing is a powerful tool to increase engagement, but it takes a lot of time and effort to create and manage. Social media marketing automation allows you to schedule and publish social media posts in advance. It evens lets you automate service requests and responses, answer frequently asked questions, and provide personalised recommendations. By automating repetitive tasks such as posting and monitoring social media, businesses can save time and resources while ensuring a consistent and timely social media presence.
Automation platforms also offer features such as social listening, sentiment analysis, and analytics. Each of these features provide you with valuable insights into your audience's behaviour and preferences. Popular platforms like Hootsuite, Sprout Social, Metricool, Planoly, and Buffer allow you to do this.
Lead nurturing
Lead nurturing automation is the process of engaging with potential customers and guiding them through the sales funnel with personalised and relevant content. By automating lead nurturing, you can establish and maintain relationships with leads, increasing the likelihood of conversion. Lead nurturing automation platforms can track and analyse lead behaviour, providing you with insights into their interests, preferences, and stage in the buyer's journey. This data can then be used to create targeted campaigns, such as email sequences, social media messaging, and retargeting ads. By providing leads with valuable content and staying top-of-mind, you can establish trust and credibility with your audience.
Popular lead nurturing automation platforms include Marketo, Salesforce, and Oracle Eloqua.
Advertising
Advertising automation allows you to automate ad campaigns across various channels, including search engines and social media platforms. Through automating advertising, you can create targeted and personalised campaigns that reach your audience at the right time and place. Advertising automation platforms leverage customer data to create highly targeted ads, such as retargeting ads, and can automatically optimise campaigns based on performance.
Popular advertising automation platforms, like Google Ads or Facebook Ads Manager, each offer unique features and targeting options. They help you save time and resources while still reaching your target audience with effective and engaging campaigns.
Customer Relationship Management (CRM)
CRM automation tools are essential to enhance customer engagement, streamline sales processes, and improve overall efficiency. By leveraging CRM automation tools, you can automate repetitive tasks such as data entry, customer support, and follow-up reminders and focus on more strategic activities.
These tools have the power to track customer interactions, preferences, and buying patterns. You can use this knowledge to deliver personalised, targeted marketing campaigns that drive higher conversion rates and customer satisfaction.
Analytics
Analytics automation allows you to efficiently process vast amounts of data, identify trends, and make data-driven decisions. It can analyse complex datasets to transform raw information into valuable insights for your business. This process not only saves time and resources, but will also empower you to make smarter, quicker decisions, leading to improved performance and growth. As analytics automation becomes increasingly sophisticated, its potential continues to expand, offering new opportunities to optimise operations, enhance customer experiences, and drive innovation.
Omni-channel
Omni-channel marketing automation is a powerful strategy that enables your business to deliver a seamless and consistent customer experience across multiple channels and touchpoints. By integrating various channels like social media, web, and mobile, you can deliver personalised and relevant content to your target audience at the right time and through the most suitable channel. This approach not only ensures customers receive a unified brand experience, but also helps to track and analyse customer behaviour and preferences. This information can then be used to optimise marketing efforts.
Setting Up Marketing Automation
Objectives and Goals
Before you start setting up marketing automation, you need to define your objectives and goals. What do you want to achieve with automation, and how will you measure success? Common objectives include:
Lead generation and nurturing.
Customer retention and loyalty.
Revenue growth.
Improved customer experience.
Increase marketing productivity.
Metrics
To measure the effectiveness of your automation campaigns, you'll need to track relevant metrics, such as:
Click-through rates.
Open rates.
Conversion rates.
Revenue generated.
Customer lifetime value.
Cost per acquisition.
Selection and Integrations
When deciding what platform to use, you will want to select marketing automation platforms that align with your goals and budget. Consider factors like ease of use, scalability, and integration with your existing. To make the most out of marketing automation, it's essential to integrate your automation platform with other marketing tools and systems. These include your CRM, e-commerce platform, and analytics tools.
Strategy
Your marketing automation strategy is your guide for your brand's marketing tactics. It should be based on a deep understanding of your target audience, their needs and preferences, and their behaviours. Your strategy should tell you who your audience is, what type of content to automate and to where, when the automation will run, and how you will review and optimise your automation.
Once you have a solid strategy in place, it's time to implement your marketing automation!
---
Are you still unsure of what marketing automation is or wondering if it's right for you? Get in touch to find out how we can help you organise your marketing automation strategy to elevate your business.